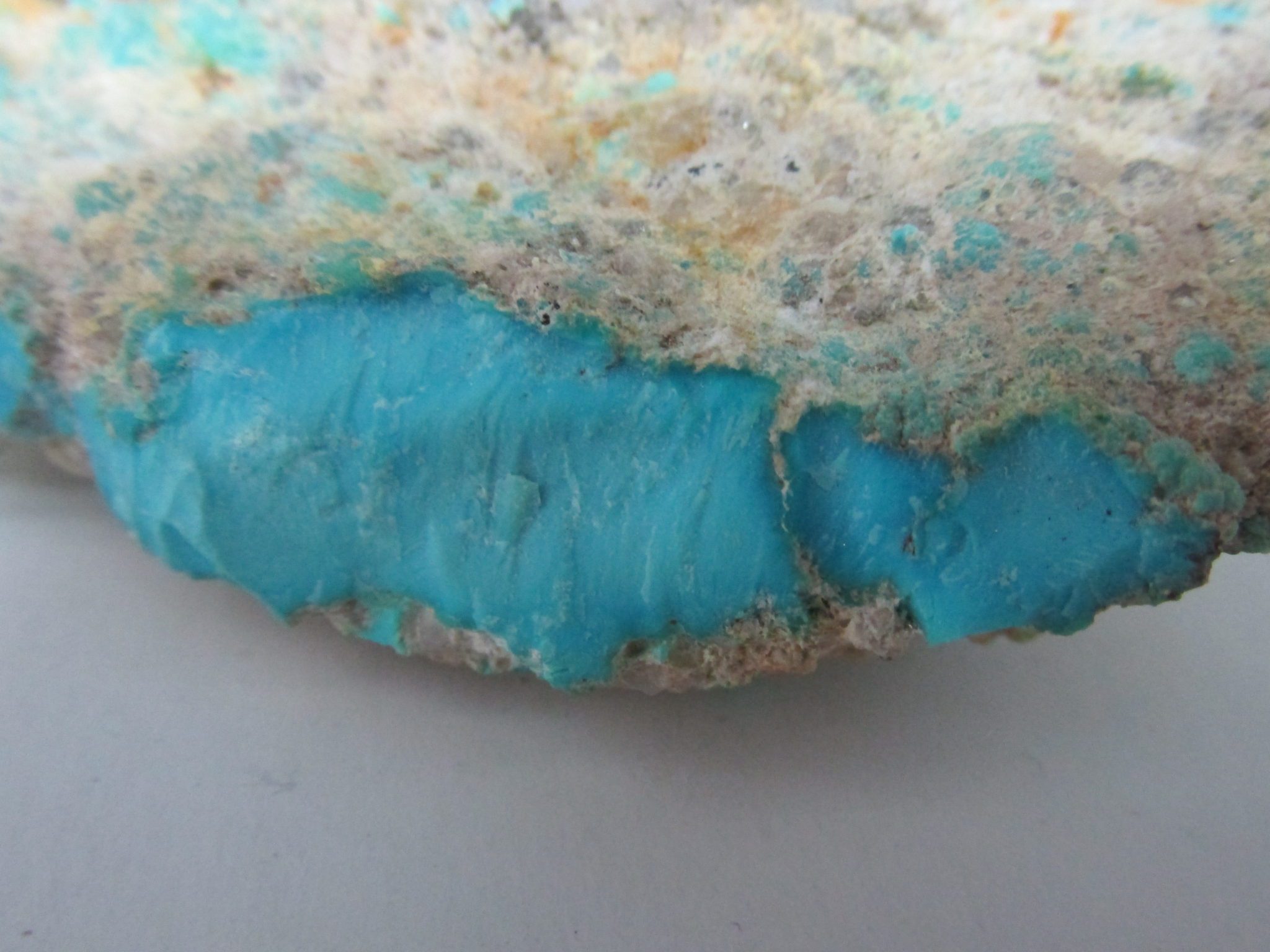 WELCOME TO REAL TURQUOISE
Click on any picture for a magnified view ⇓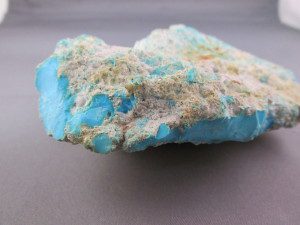 First of all, this is a real turquoise nugget from the Sleeping Beauty Mine, just outside of Globe, Arizona. Sleeping Beauty was first found by the Native Americans during the Anasazi period. Most noteworthy, Sleeping Beauty production is shut down in August 2012. This is as a result of  Freeport McMoran buying the mine from Phelps Dodge and deciding to focus solely on copper mining. In short, no more mineral permits are available. Now all the copper mineral bearing ore from the mine goes directly into the crusher! To purchase an example, please click HERE!
---
This is a rare example of a crystallized form of turquoise. This example is also from the Sleeping Beauty Mine. Hence, this variety gets its name from the mountain from which the stone comes from. Most relevant, the mountain looks like a sleeping lady with her arms crossed. The mountain got its name long before mining began, but once the mine opened it adopted the name. The miner Monty Nichols gets credit for initially marketing Sleeping Beauty as affordable.  As a result of the amount of turquoise that Mr. Nichols uncovers, he was able to sell it at an affordable price in order to promote the mine and make  Sleeping Beauty well known to the public.
---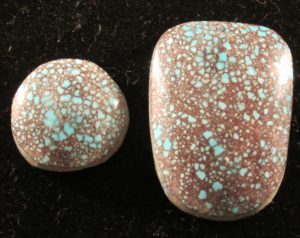 This is an example of rare natural Bisbee Arizona spiderweb turquoise. These cabochons exhibit the typical chocolate colored host rock with robin's egg blue speckles. I am fortunate enough to obtain these unusual examples from a Bisbee Local. To purchase an example of Bisbee, please click HERE!
---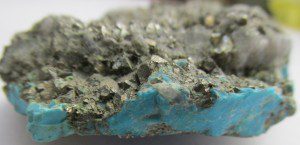 This is an example of natural Morenci Turquoise from Morenci, Arizona. Most noteworthy, Morenci recovery has been "played out." There has been no more located in the last 40 years. Morenci  is well known for the pyrite matrix. This matrix sometimes accompanies the beautiful blue color.                                                                                                                                                                                          
---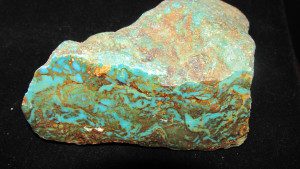 In addition, here is a pie shape slice of (stabilize) Turquoise Mountain. This mine is located just North of the Kingman Mine in Northwest Arizona. As a result, the process of stabilization makes the colors appear more vivid.
---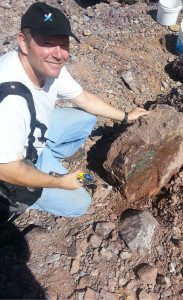 Dwight, of Real Turquoise, living the dream on the Number 7  Dump in Bisbee, Arizona. Most noteworthy, pictured is a giant conglomerate boulder displaying a vein of the famous electric blue Bisbee.
In conclusion, you obviously share our passion by reading this post. Here's hoping all your "Turquoise Dreams" become a reality! In addition, please enjoy our website and treat yourself to a sample from our shop.
Real Turquoise 1990 – 2022 © Schannep Ventures L.L.C. ALL RIGHTS RESERVED