First of all, we are particularly fond of Bisbee Turquoise. Consequently, this variety of turquoise comes from Bisbee, Arizona. In addition, Bisbee is approximately 100 miles Southeast of our store's location in Tucson, Arizona.
Most importantly, the host rock, or the rock where the turquoise forms, is a conglomerate rock. Consequently, according to Geology.com, conglomerate rock is a clastic sedimentary rock of round clasts that are greater than two millimeters in diameter. The spaces between the clasts are generally have sand- and clay-size particles. Cement binds the rock that is usually calcite or quartz.
In addition, the host rock is a "lavender" color. Ironically, Lavender is also the name of the open pit. Most importantly, the name of the pit does not refer to the color of the rock. As a matter of fact, Lavender is a local Bisbee politician from many years ago.
Most noteworthy, these are photographs of different varieties of this interesting turquoise. As a result, this turquoise is fairly easy to recognize. Comparatively, the only other turquoise that comes close is either Persian Turquoise or Chinese "Onion Skin." Most notable, Persian Turquoise originates overseas, and typically cut with a "high dome".  In contrast, the host rock of Persian Turquoise is typically a darker brown color and has a metallic appearance.
Finally, some varieties of this turquoise are referred to as smoky, electric blue, boulder cut, or even green!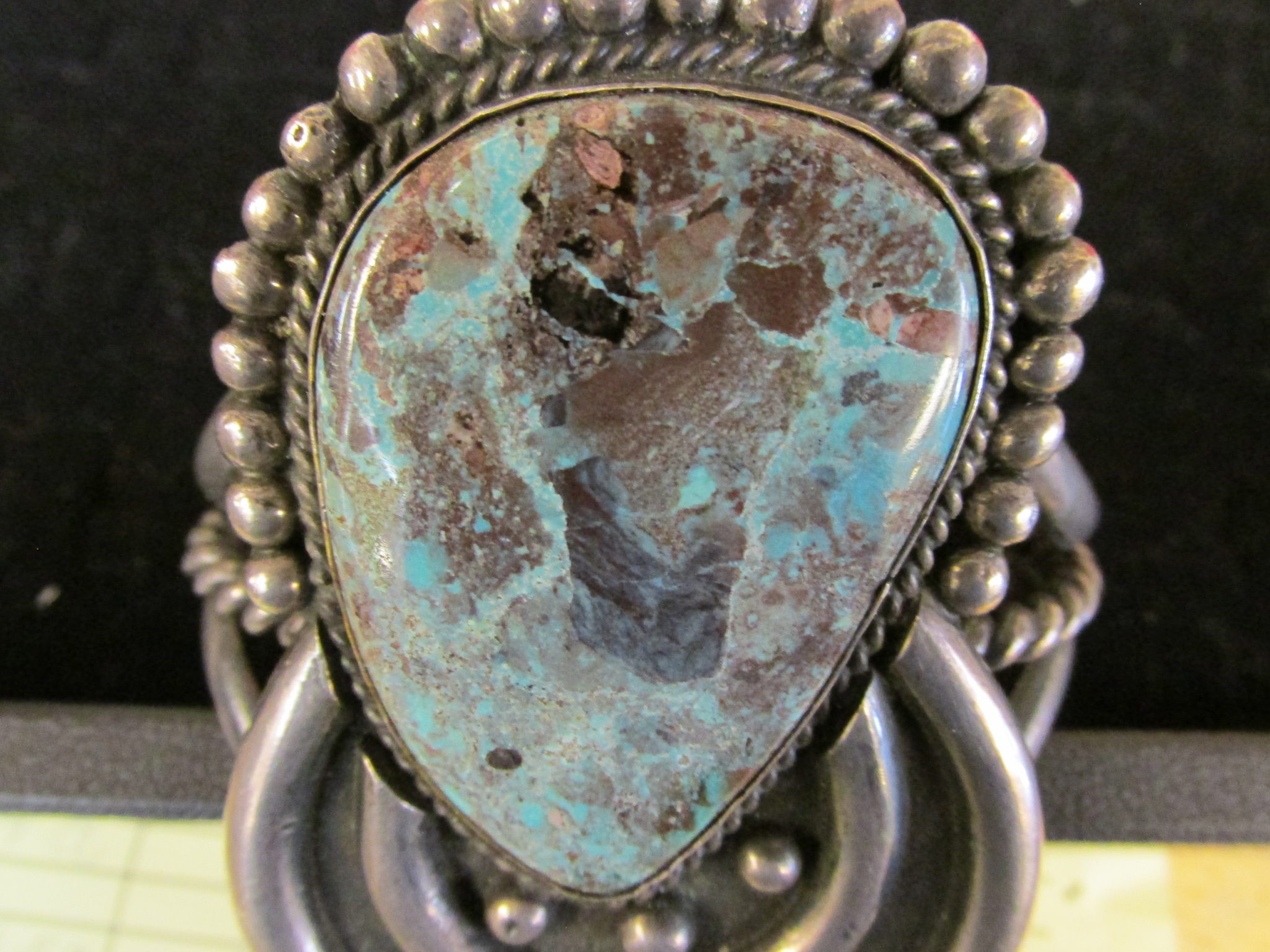 ---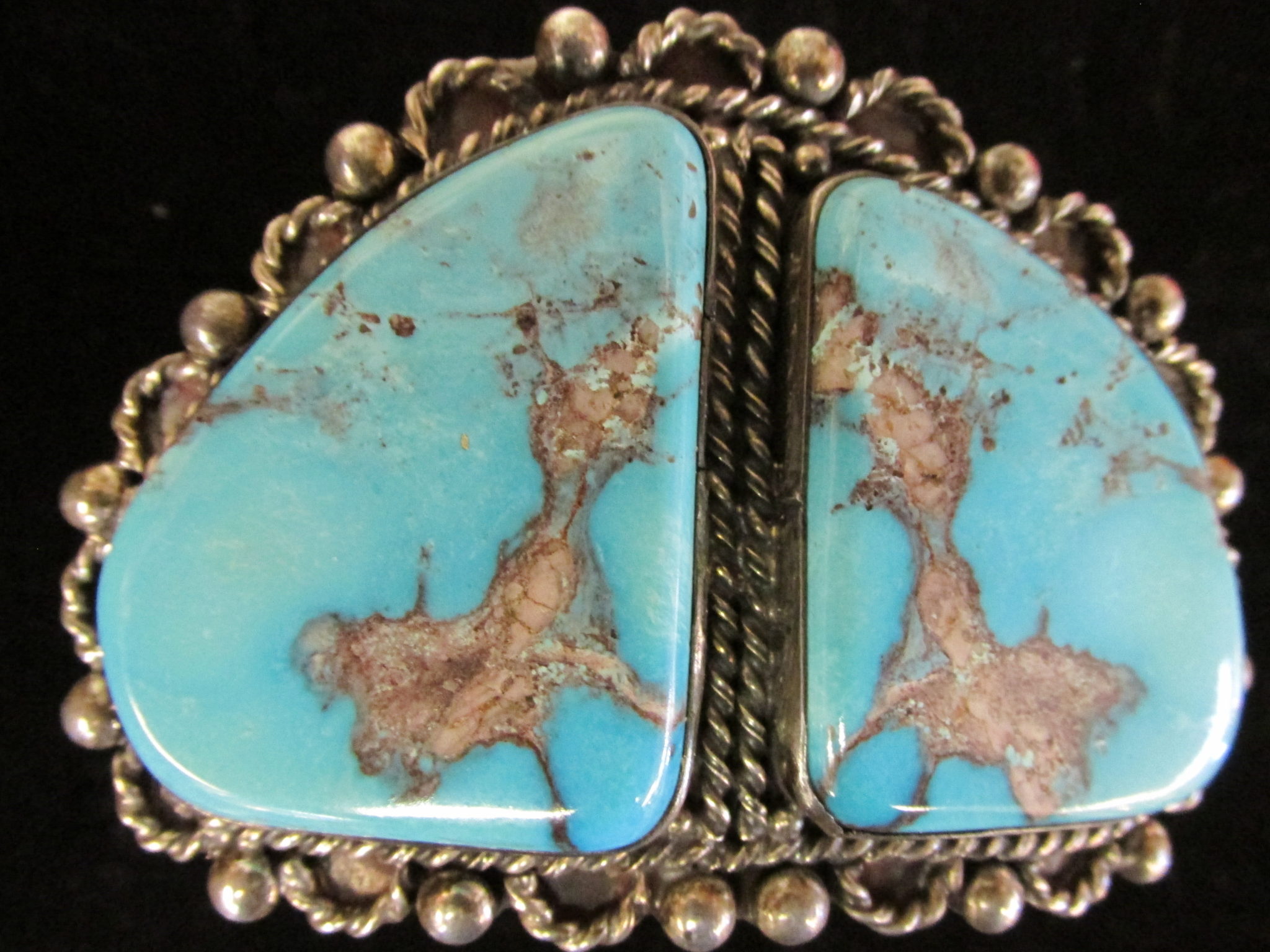 ---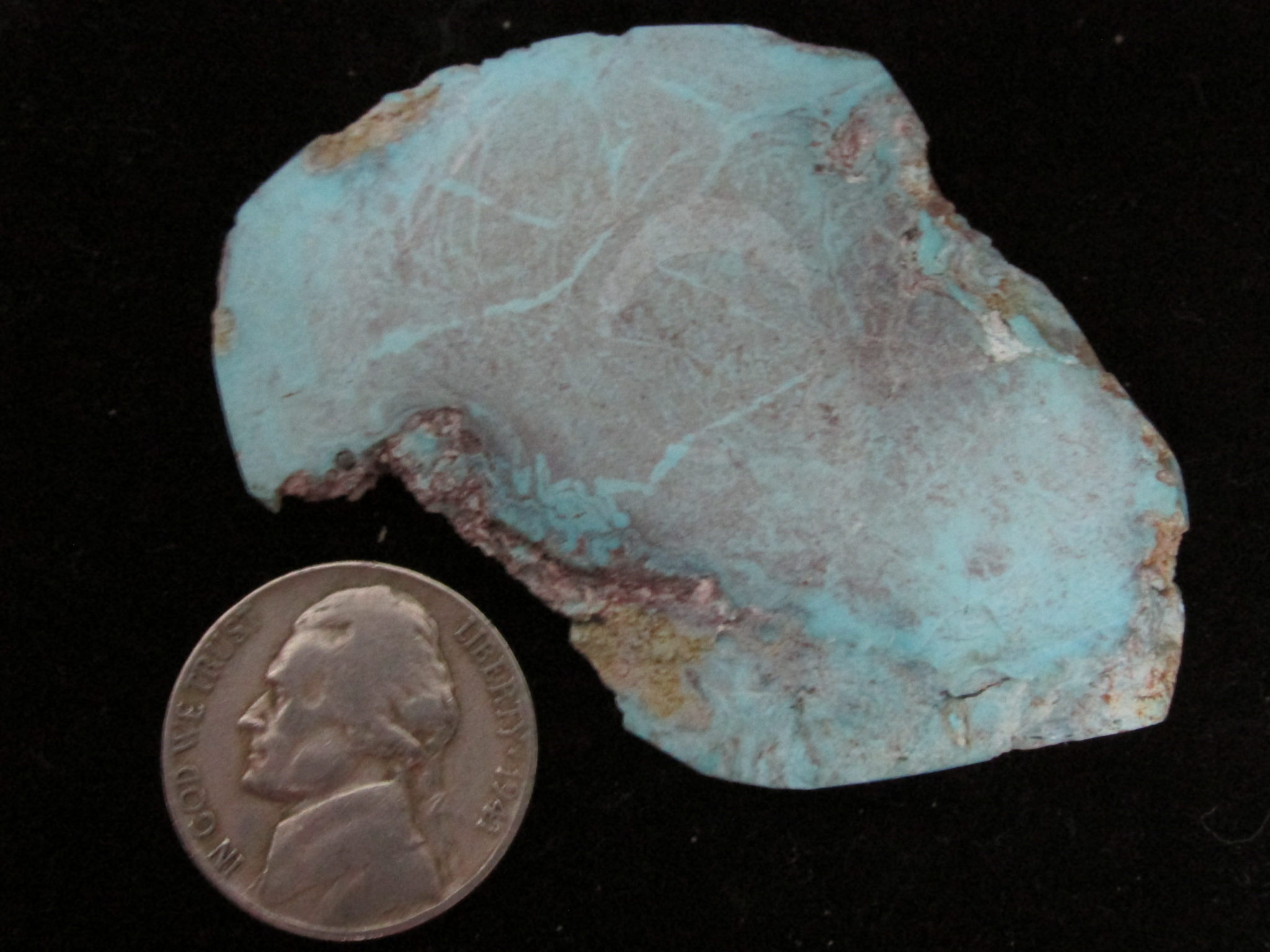 ---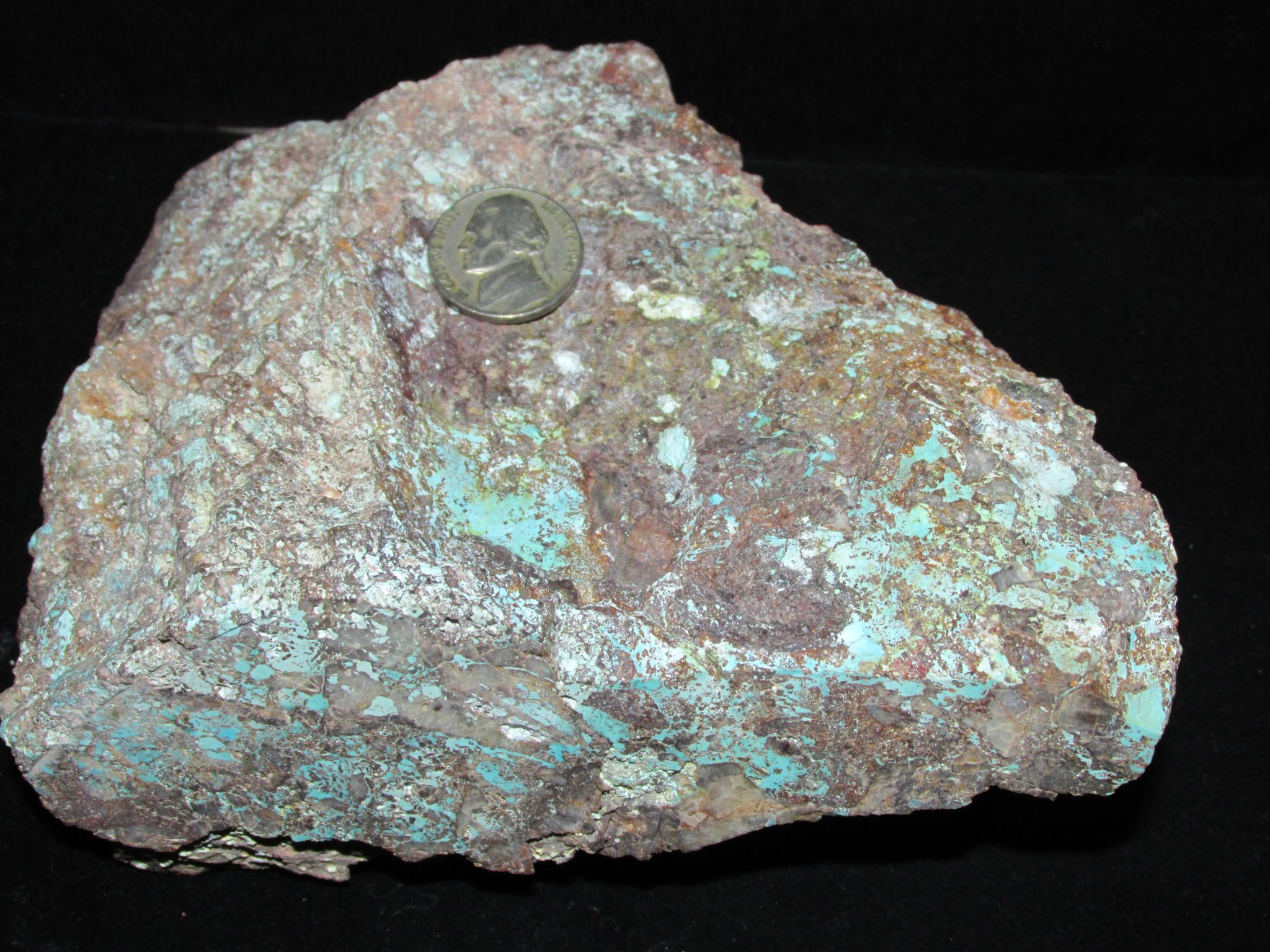 ---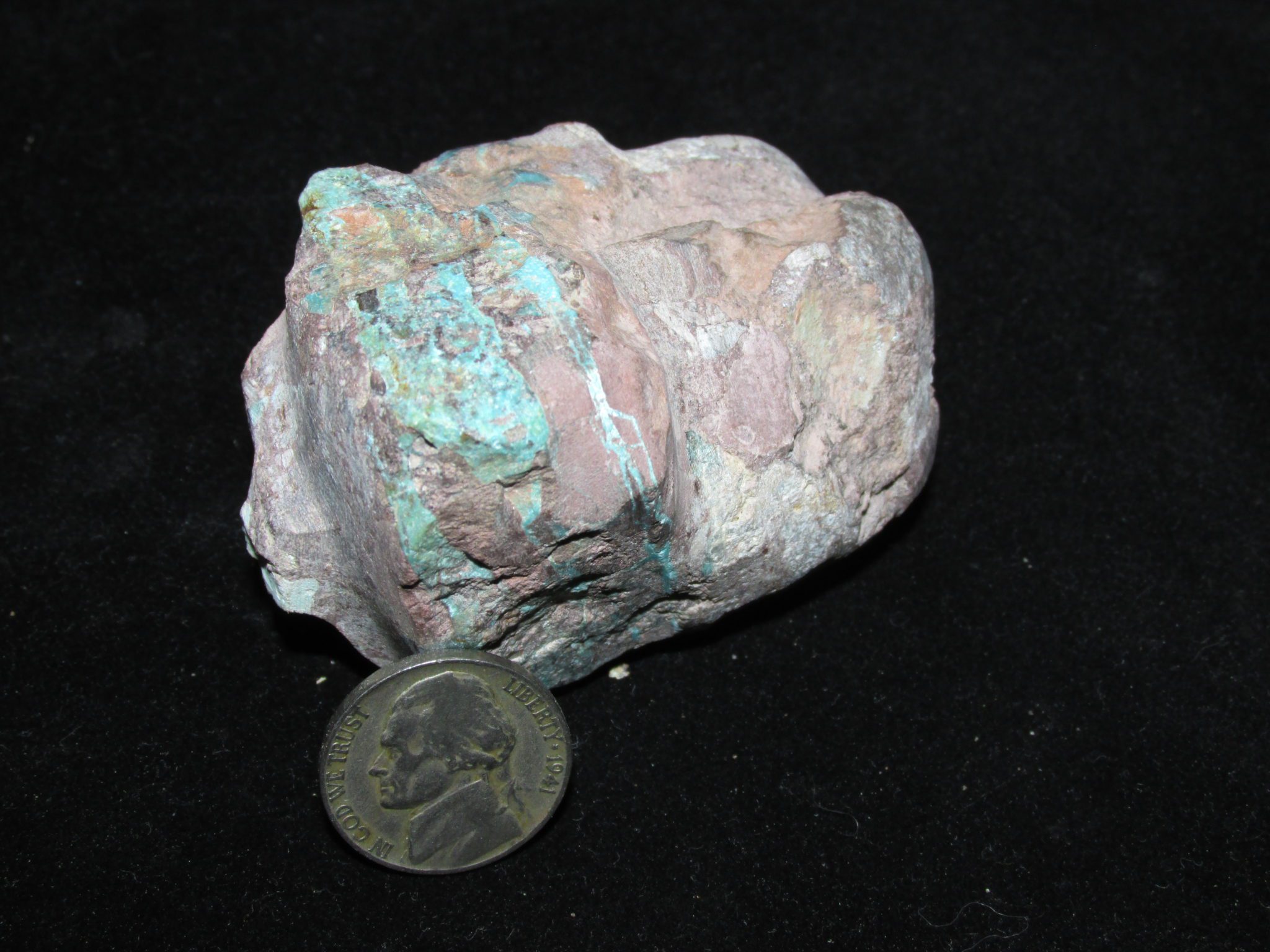 ---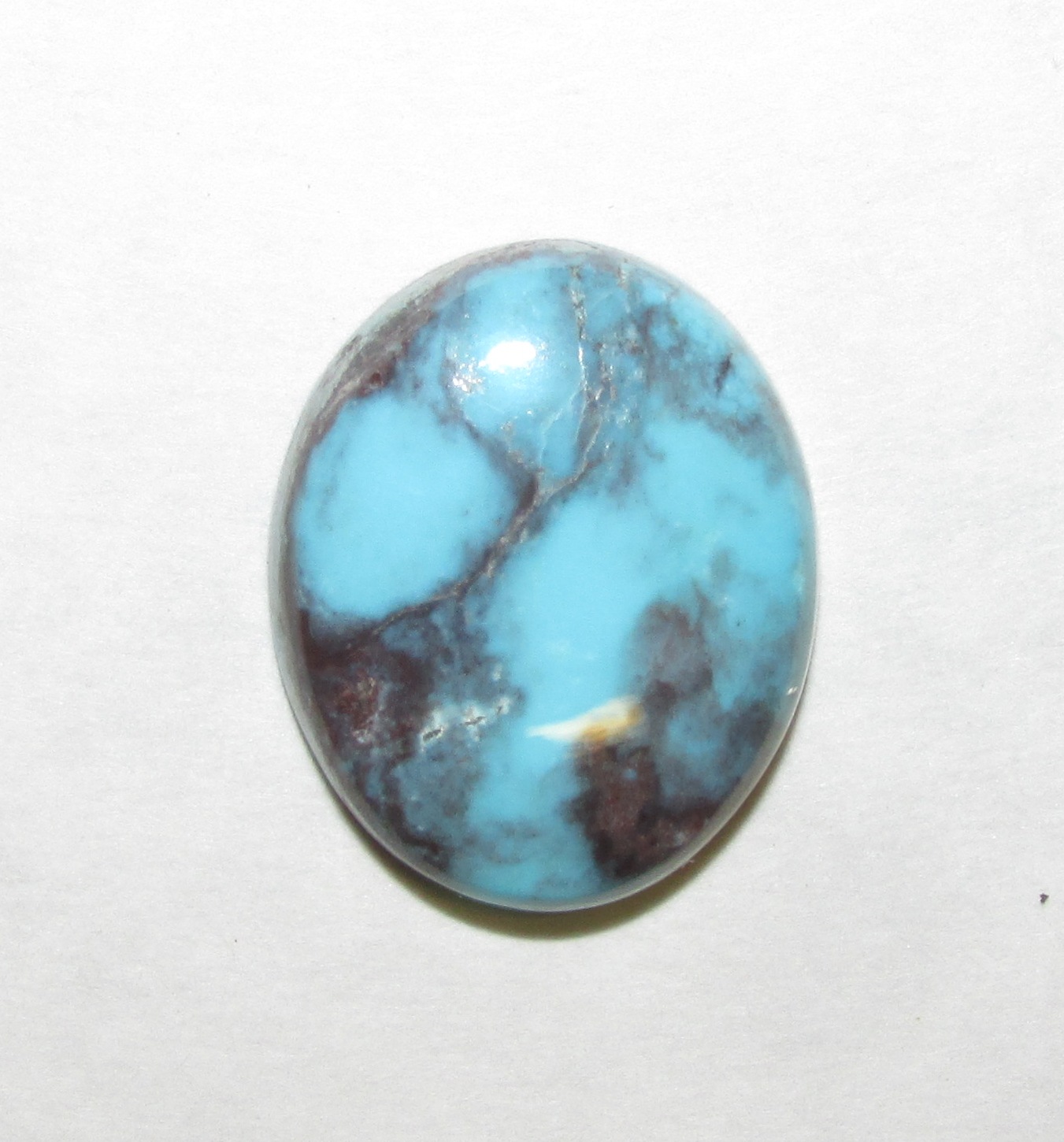 Real Turquoise 1993- 2021 © Schannep Ventures L.L.C. ALL RIGHTS RESERVED