First of all, what do you want to know about us? Secondly, we are Dwight and Christy. We run a small local family business. Most importantly, we have been at the same location, in Tucson, Arizona, since 1993. Most noteworthy, we open our business back in 1990.  As a result, we enjoy a reputation in dealing in real turquoise. Therefore, we sell the turquoise of  Arizona, Colorado, New Mexico and Nevada.
---
Most importantly, we do not buy or sell turquoise originating from overseas. Nor do we sell "fake" turquoise. Also, another thing about us is that our passion is real turquoise. As a consequence,  we are always looking for new sources of quality turquoise to sell to you.
In addition, we sell both American Turquoise and turquoise from North America. As a matter of fact, these other varieties include Nacozari and Compitos.  Consequently, these turquoise mines are just South of the USA border, in Northern Mexico. Equally important, these mines are notably in the same mountain region of Bisbee, Arizona.
Most relevant, we starting buying and selling turquoise and turquoise jewelry, in Tucson Arizona, from a small 1000 square feet store front. Consequently, we are now in a 7,500 building. Additionally, to view a small portion of our inventory, please click HERE! Consequently, the vast majority of our real turquoise is available inside our brick and mortar store. Finally, our store is the American Antique Mall in Tucson, Arizona.
---
Equally important, we buy and sell Real Turquoise rough and cabochons and Native American Indian Jewelry. By the same token, our location is in Southeastern Arizona, about 100 miles from Bisbee. Also, we are about 100 miles to Morenci, Arizona. Notably, Morenci Turquoise is very collectible in it's own right. It's most recognizable traits include both the sky blue color, as well as pyrite in high-grade examples. In addition, we are about 100 miles to the Sleeping Beauty Turquoise mine (now closed). Sleeping Beauty Turquoise has the recognizable traits of beautiful sky blue color, with little matrix. The matrix, which is naturally white or tan, typically includes a black dye to increase contrast.  Indeed, we are in the center of Turquoise land.
---
Moreover, when in Tucson, please visit us at the American Antique Mall. Correspondingly, we are at 3130 E. Grant Road @ Country Club in Tucson, Arizona 85716. Consequently, we also sell Native American Jewelry featuring real turquoise from our area. Most noteworthy, we sell authentic Native American Indian Turquoise, not imports.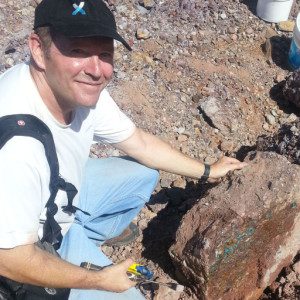 Real Turquoise 1990 – 2022 © Schannep Ventures L.L.C. ALL RIGHTS RESERVED