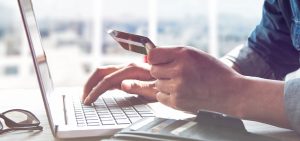 Policies and shipping 
Most noteworthy, our policies and shipping is discussed on this web-page.
Please note that we only ship to address within the United States of America.
Furthermore, p

lease study the photos for the overall condition of the items presented *Pictures are an important part of the Description*

Most importantly, t

he merchandise on RealTurquoise.com is for sale "as is" with no warranties, expressed or implied.

The piece you purchase from us is the piece you will receive. Colors may vary depending on computer monitor and lighting conditions. 

A user of this website must be 18 years of age, or older, in order to make a purchase.
---
For your security: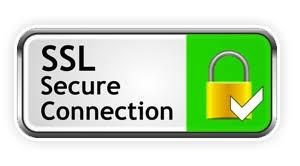 Most relevant, all online transactions at Real Turquoise use Paypal© with industry-standard SSL encryption.
In addition, your online credit-card transactions with Real Turquoise are safe. It is as safe as if you were purchasing with a credit card inside a brick and mortar store.
Finally, if you prefer to place your order over the telephone, you may call us at 1-520-326-3070, and we will be happy to process your purchase through the Square © secure credit card processing system.
---
Shipping Information:
In the first place, we make every effort to ship your purchase within 2 business days of receiving your payment. Also, we make every effort to accurately photograph and describe an item.

We collect a nominal $14.95 for the benefits of (1) USPS Priority Shipping within the United States, including (2) Insurance, (3) Package Tracking, and (4) Signature Confirmation. Comparatively, actual shipping cost may actually be double that! We pay the excess when we ship your item(s). ***Sellers offering "free shipping" DON'T include any of THESE benefits!  Comparatively, actual cost averages over $20.00 and we pay the access.

With this in mind, we carefully pack and ship item(s) the way in which we would want to receive them.  Correspondingly, all items sold on this website are insured for their full value. 

Be that as it may, once an item leaves our hands and has been transferred into  the United States Postal Service system, it becomes the sole custody of the United States Postal Service.

Above all, the United States Postal Service is solely responsible for delivery of the item(s).  Consequently, if you need to file a claim, according to the U.S.P.S. it is your responsibility as the purchaser, to file the claim (damage, theft, etc.).

As a result, in this day and of age of mail theft, we usually include USPS signature confirmation. Consequently, USPS signature confirmation gives you the benefit of an additional layer of security by requiring a signature from the person who accepts your package.                                                                                                                                       
---
Tax Information:
First of all, we do not charge sales tax on your out-of-state purchase!

Whereas, if you live outside of Arizona and Arizona tax is not paid, it is the Purchaser's responsibility to pay any applicable tax imposed by their state of residence on the purchase price. 

Conversely, if your order is shipped to an Arizona address, we are required to collect 6.1% state sales tax, which will be added to your total at checkout.

Otherwise, if you are tax exempt, an Arizona Resale Certificate is required at the time of purchase. 

Albeit, if you are not comfortable using PayPal©, we also offer the option of calling us with your credit card number and utilizing the Square© credit card system.
---
Return Policy:
Most importantly, credit card fees + shipping costs for a family run business are expensive, therefore, please be sure that you want the item(s) before you purchase them.
Secondly, under approved circumstances, you may return an item purchased from us within 7 days for a refund of the purchase price excluding return shipping and insurance charges, which are non-refundable. In addition, please make sure to insure all returned items, with tracking number. Also, customer is typically responsible for credit card processing fees for reversing charges (5 %). 
Please notify us immediately by calling us at 1-520-326-3070 if there is a legitimate problem with your purchase, and we will help you with the details of the return. 
Thirdly, *Returns must be unaltered and in the same condition as received. Additionally, any items that have been modified in any way are not eligible for return. Also, custom ordered/fabricated items are not eligible for return, under any circumstance.

Consequently, if the item does not come back in its original condition, the buyer is responsible for any loss in value. In addition, credit will be issued only after we receive and inspect the merchandise.
---
Layaway Policy:
To begin with, there are no additional processing fees to set up a layaway transaction.

Initially, we require a 1/3 down payment to put an item on layaway.

In this instance, all merchandise on the layaway plan must be paid in full in two months from the original transaction date.

Additionally, regular monthly payments are required, although additional payments can be made at any time during the layaway period.

Finally, we accept the following payment methods:

Cash

Check

Debit

PayPal

All Major Credit Cards

Most importantly, Lay-a-way payments are non-refundable.

Albeit our automated website only displays a shopping cart, where items are immediately paid in full, please call us to set up a separate and independent lay-a-way transaction at (520) 326-3070.   
---
For your privacy:
First of all, we don't share your personal information with anyone except to comply with the law and complete our transactions with you! Secondly, we don't store personal information on our servers unless required for the on-going operation of one of our services. Additionally, we take reasonable technical and organizational precautions to prevent the loss, misuse or alteration of your personal information. Finally, information relating to electronic transactions entered into this website will have the protection of encryption technology.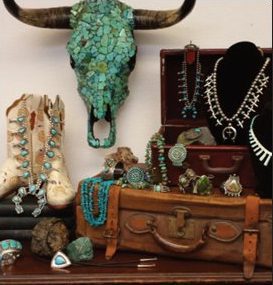 If you have any other questions about policies and shipping, please contact us at (520) 326-3070 or e-mail us at dwightandchristy@gmail.com.

This website only represents a very small portion of the inventory at our brick and mortar store. Please come and visit us if you find yourself in Tucson, Arizona!
Real Turquoise 1990 – 2023© Schannep Ventures L.L.C. ALL RIGHTS RESERVED