BELOW IS A LOOK AT REAL TURQUOISE. THIS IS BISBEE TURQUOISE FROM THE FAMOUS LAVENDER PIT MINE IN BISBEE, ARIZONA:
BISBEE ARIZONA TURQUOISE HAS NOT BEEN MINED FOR OVER 30 YEARS

BISBEE TURQUOISE IS VERY DISTINCTIVE

WITH

THE BLUE AND LAVENDER COLOR.

THESE EXAMPLES HAVE BEEN SLABBED AND ARE REAL AND NATURAL EXAMPLES.
BELOW IS REAL BLACK DIAMOND TURQUOISE FROM NEVADA:
BLACK DIAMOND TURQUOISE IS KNOWN FOR THE BLACK CHERT MATRIX

THIS EXAMPLE WAS PURCHASED DIRECTLY

FROM THE MINER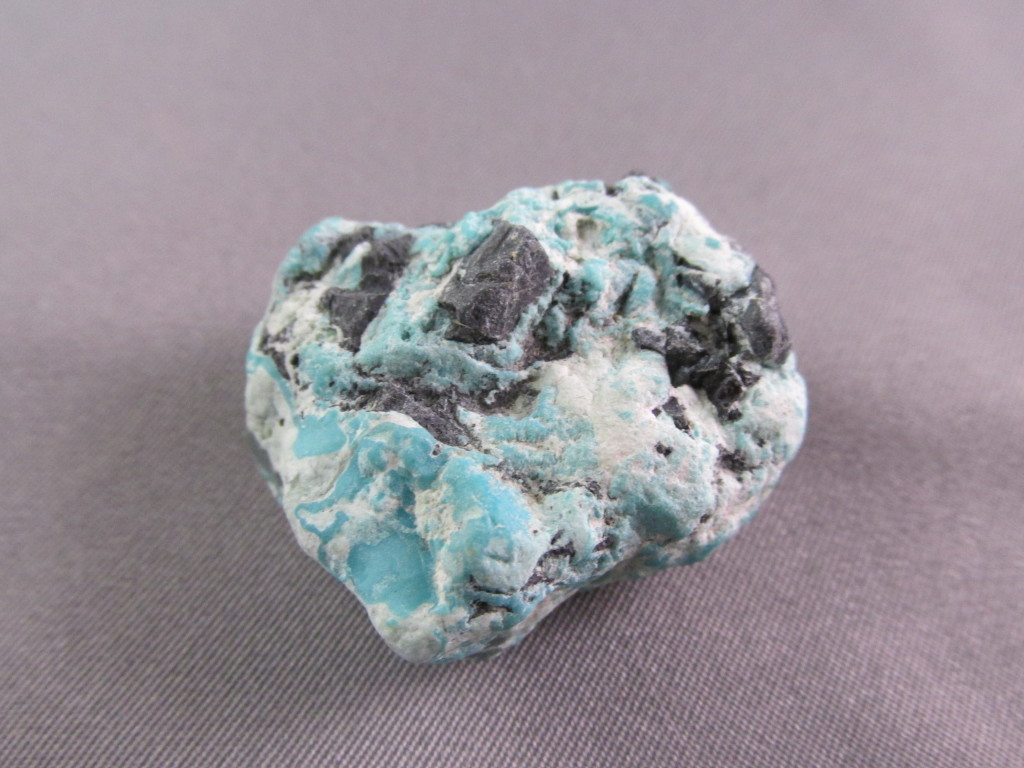 BELOW IS REAL CANDELERIA "RIBBON" TURQUOISE FROM THE ViCINITY OF MINA, NEVADA:
MINED FROM THE NORTHERN BELLE SILVER MINE.

THIS EXAMPLE WAS PURCHASED DIRECTLY FROM THE STONE CUTTER.

NOTE THE GREY HOST ROCK, INDICATIVE OF CANDELERIA.
BELOW IS REAL KINGMAN ARIZONA TURQUOISE :
THIS EXAMPLE IS REAL, BUT IS STABILIZED (AS IS THE MAJORITY OF TURQUOISE).

THE KINGMAN MINE CONTINUES TO PRODUCE THOUSANDS OF POUNDS OF TURQUOISE.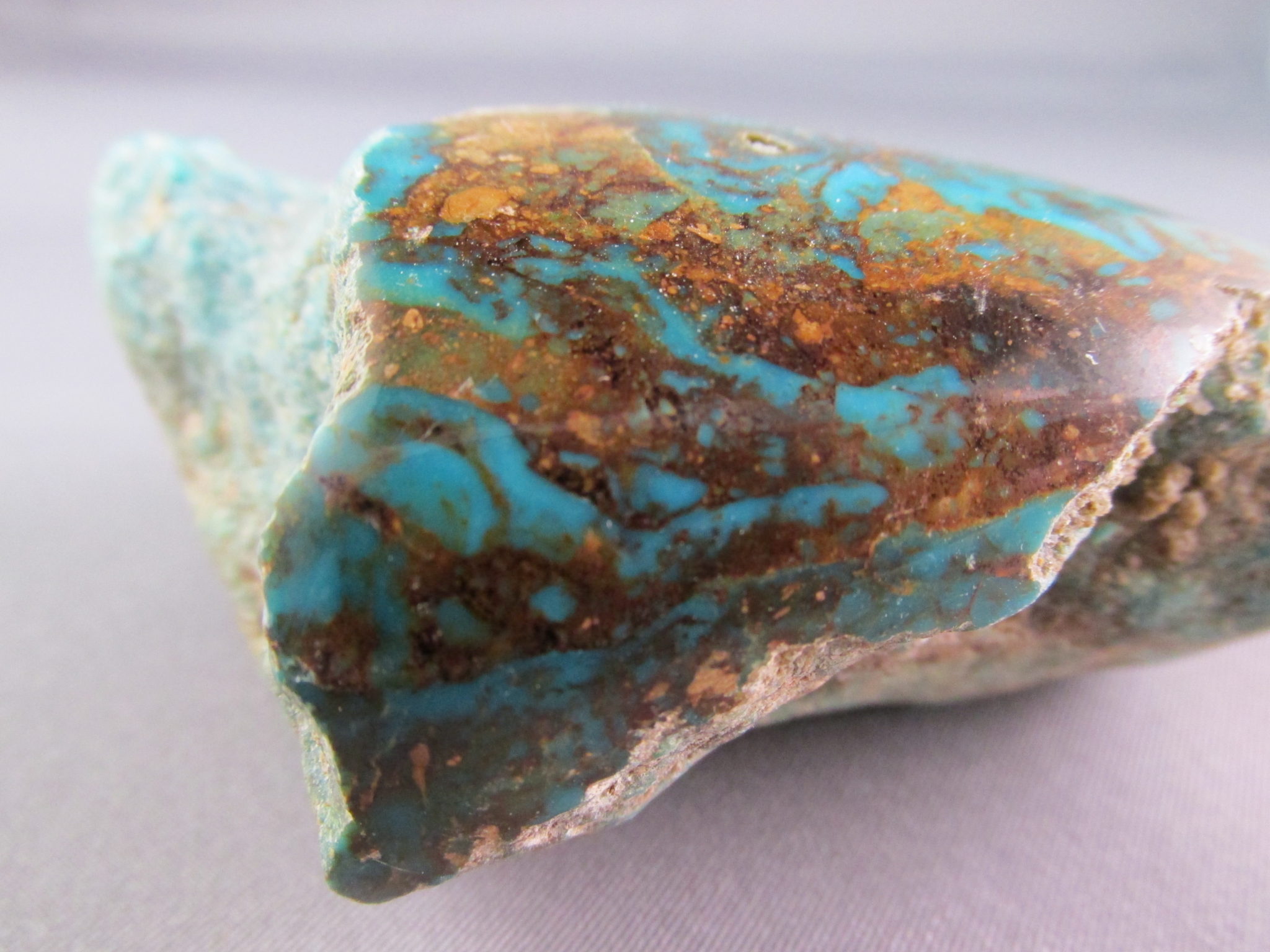 BELOW IS REAL NUMBER 8 TURQUOISE FROM EUREKA COUNTY, NEVADA:
ALMOST ALL OF THE TURQUOISE FROM THIS MINE IS SPIDER WEBBED.

THE MATRIX CAN BE RED BROWN, GOLDEN BROWN,

OR BLACK.
BELOW IS REAL ROYSTON TURQUOISE FROM THE ROYSTON MINING DISTRICT OUTSIDE TONAPAH, NEVADA:
NOTE THE VARYING COLORS FROM BLUE TO GREEN.

THE ROYSTON MINING DISTRICT IS ONE OF NEVADA'S BETTER KNOWN TURQUOISE PRODUCING AREAS WITH OSCAR WEHREND, ROYAL BLUE, AND THE BUNKER HILL MINE BEING THE TOP THREE MINE SITES.
BELOW IS REAL SLEEPING BEAUTY TURQUOISE FROM THE SLEEPING BEAUTY MINE NEAR GLOBE, ARIZONA:
THIS TURQUOISE IS REAL AND NATURAL, STRAIGHT FROM THE GROUND.

THIS EXAMPLE WAS PURCHASED FROM A MINING FOREMAN WHO WORKED AT THE SLEEPING BEAUTY MINE.

SLEEPING BEAUTY TURQUOISE IS FAVORED BY THE ZUNI INDIANS DUE TO THE UNIFORM COLOR AND LACK OF MATRIX.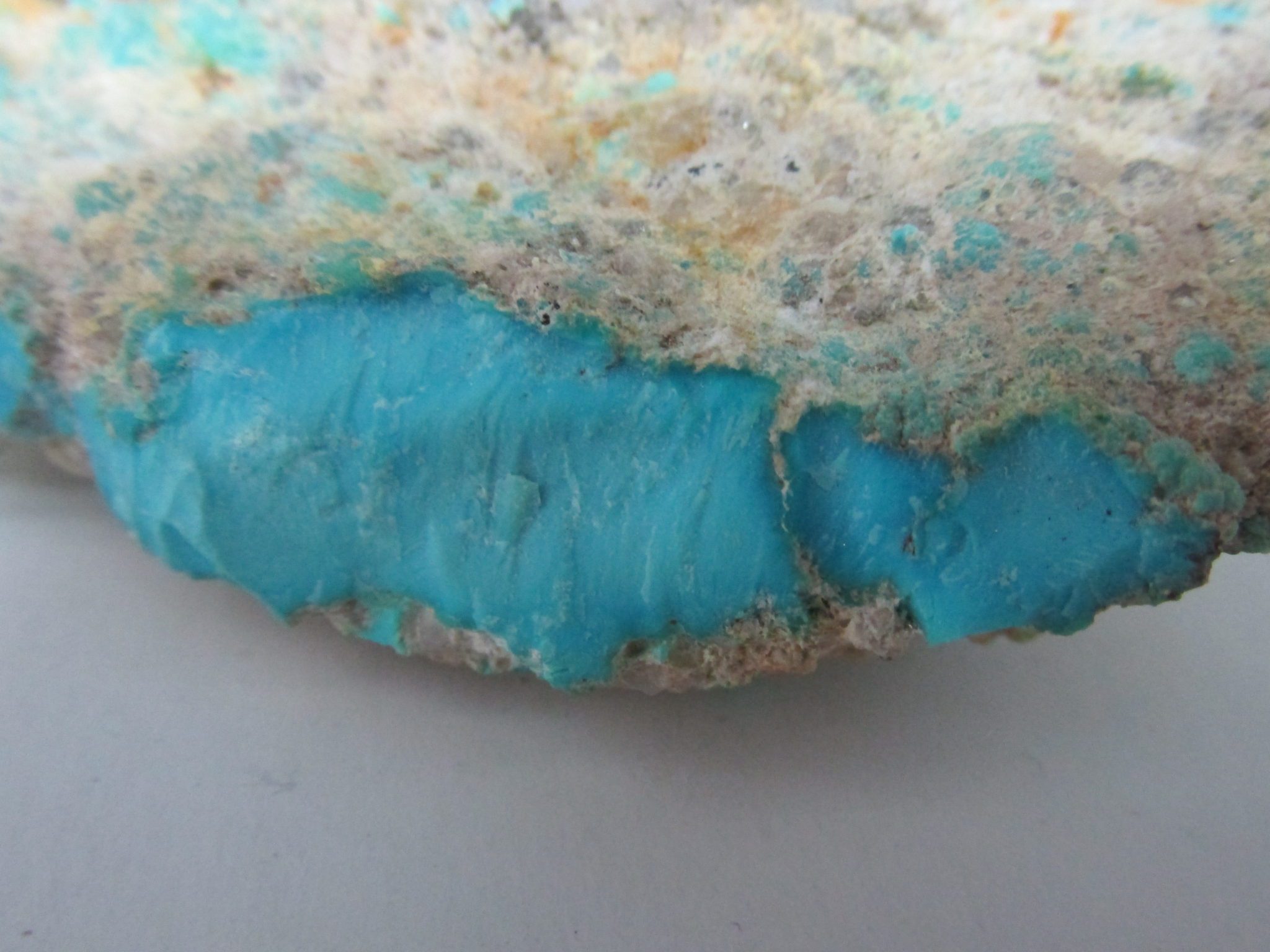 If you are not going out to mine turquoise yourself, you need to find a dealer who sells "real turquoise."  May we suggest the Tucson Turquoise inside the American Antique Mall in Tucson, Arizona.  We've been buying and selling real turquoise rough, cabochons, and real turquoise jewelry for close to 25 years.
Currently we have for sale:
Natural Bisbee Turquoise from the Lavender Pit, Bisbee, Arizona (Mine now Closed)

Natural Cripple Creek Turquoise from Cripple Creek, Colorado

Natural Ithica Peak Turquoise from Kingman, Arizona 

Natural Hachita Turquoise from New Mexico

Natural Kingman Turquoise from the W.L. Hardy collection.

Natural Nacozari Turquoise from Mexico, just South of Bisbee, Arizona (Mine now Closed)

Natural Baja Turquoise from Baja, California

Stabilized Campitos from Sonora,Mexico

Natural Sleeping Beauty Turquoise from Globe, Arizona (Mine now CLOSED)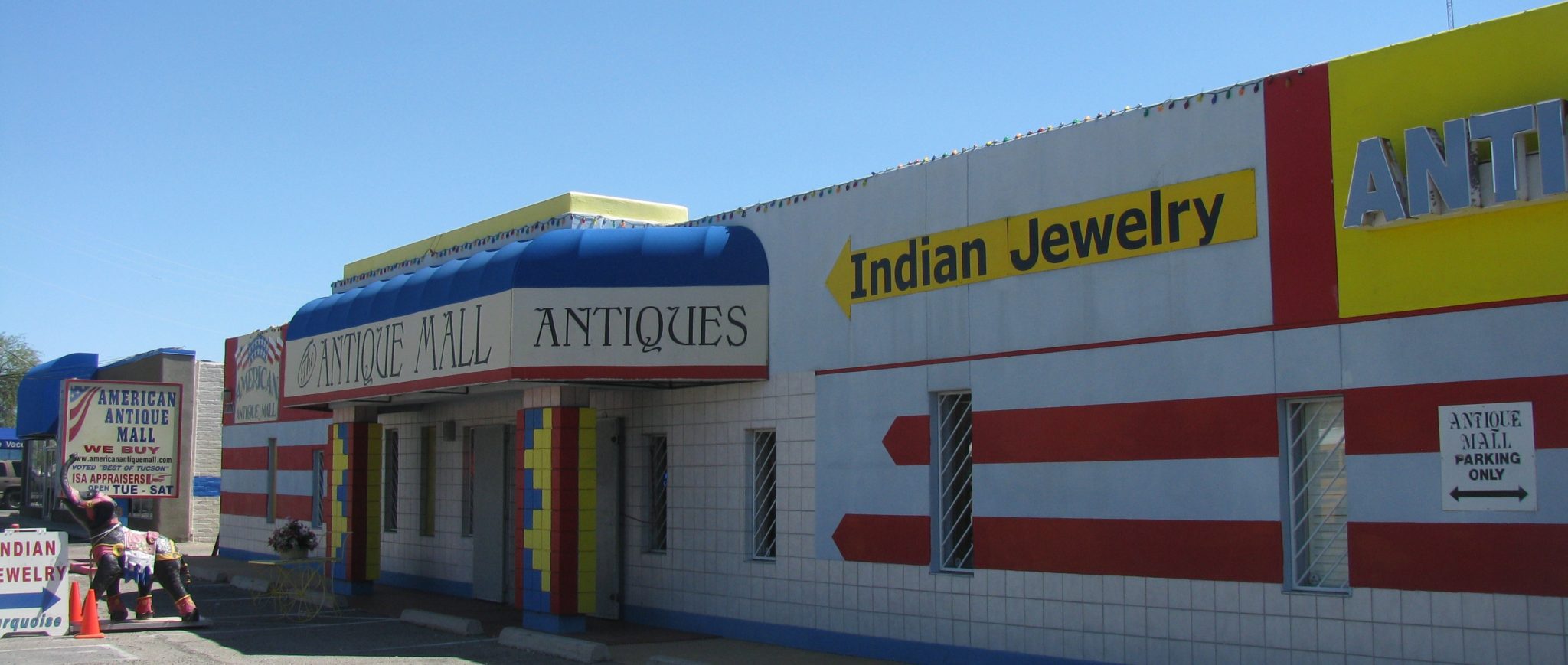 Real Turquoise 1990 – 2017 © Schannep Ventures L.L.C. ALL RIGHTS RESERVED  
2390total visits,4visits today